Dogs in Need is a registered charity that re-homes dogs no longer required by their present owners.
About the Charity
Operating largely in the Southern Counties, we seek to place unwanted dogs in suitable new homes, currently homing an average of 3 to 4 dogs per week. Dogs come to us in two ways. Their present owners choose to contact us because they no longer wish to keep their dog, typical causes being illness, emigration, marriage break-up, the dog's behavioural problems (often because the owners work and leave the dog alone), allergies, and even the imminent arrival of a baby. We also take dogs from Pounds in areas with major stray problems, particularly Eire.
Donate to Dogs in Need
---
NOTICE

It is with great sadness that I write to inform you that Michael Mallinson, Chairman of Dogs in Need until October 2022, passed away this morning.  Michael and Sandy together were the driving force behind Dogs In Need for many years, and he will be greatly missed.  Our thoughts are with Sandy and their family.

Barry Franklin, Chairman, Dogs In Need, on behalf of the Trustees.  25th February 2023
---
News
Dogs in Need, whose origins date back to 1984, is the inspiration of Sandy and Michael Mallinson. With the help of fellow volunteers, they have successfully found forever homes for some 3,746 unwanted or abandoned dogs – an amazing achievement.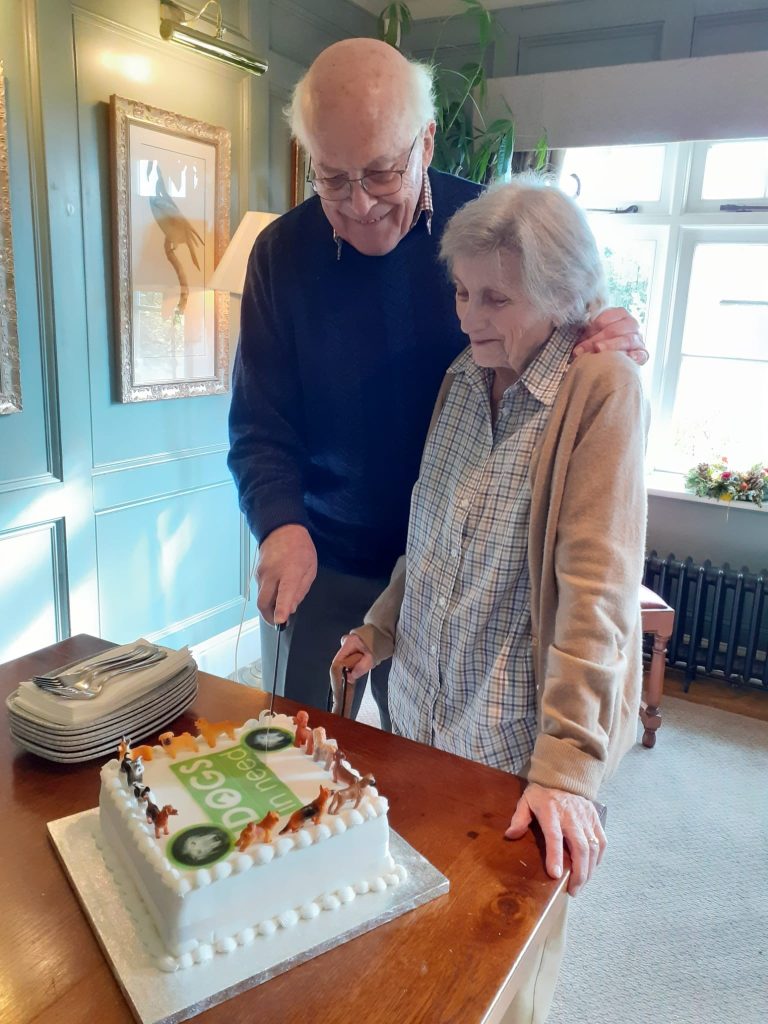 On 12th October 2022, they sadly stood down as Trustees of this wonderful charity. We wish them every happiness in their well-deserved retirement and look forward to continuing their fabulous work for many years to come. We are sure Sandy will still be taking some of our phone calls!
If you would like to volunteer with Dogs in Need, perhaps as a fosterer or home checker, or have other skills to offer the charity, please do get in touch by phoning Debbie Spear on 07778 159115.
Barry Franklin
Chairman, Dogs in Need
on behalf of the Trustees